In early November my heart was filled to the brim by these wonderful women. We laughed, snacked, cried, cooked, talked, hugged, and completely soaked each other up for one blissful weekend in beautiful Rochester, New York.
Who are these women with these amazing capabilities? These are some of my oldest and dearest friends. Some of us joined forces as early as elementary school; others joined our ranks in middle school. But together we make an unstoppable team of support and love for one another.
One member of the group, Molly, lives in Rochester with her husband. They both play for the Rochester Symphony and have the coziest home you could dream up. Molly and her husband graciously hosted this crew for our annual girls' weekend trip! Most of us don't live in the same city anymore so we make a conscious effort to get together once a year, away from all the hubbub of our lives, to spend quality time together. (Last year we came together in the Outer Banks!) This year, we spent the weekend taking long walks through Rochester's beautiful parks, enjoying long talks, eating delicious food, and adventuring to Niagara Falls. We even splurged on a helicopter ride over the Falls!
This weekend could not have come at a better time. Each of us are experiencing major transitions in our lives (pregnancies, career changes, family changes, etc.) and having the chance to be physically together was the weekend I think we all needed to reset.
As always, I had my camera ready for any adventure that came our way. I only wish I'd captured more! But below are some of my favorite images from the weekend. If you have the chance to visit Rochester – or anywhere in the Northeast! – during the fall I 150% recommend it!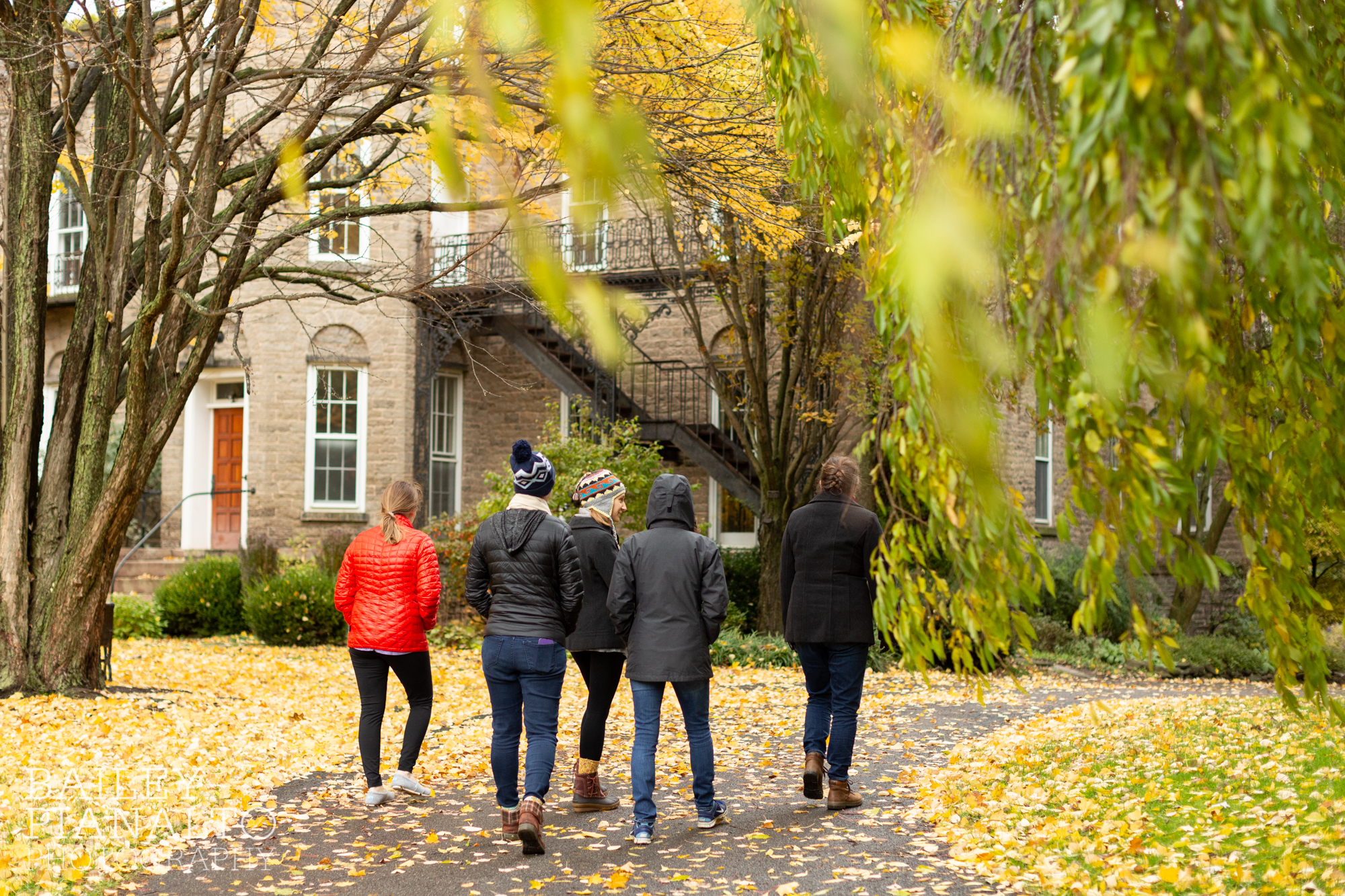 Our helicopter ride over Niagara Falls was an absolute dream! I've never been to this iconic American/Canadian landmark and seeing it from above for the first time really gave me a sense of perspective that I don't think is possible just from the ground.
Annual timed tripod photo op!
I don't care where in the world I am, as long as I get to spend at least one weekend a year with this bunch. But Niagara Falls and Rochester sure are pretty places to make it happen 🙂